I just saw this new product from Zojirushi, it's their thermal gravity pot. Priced at $80-$100 USD.
The Thermal Gravity Pot® Beverage Dispenser keeps beverages tasting fresh for hours by utilizing the force of gravity to dispense beverages, minimizing oxidation. It features a high quality vacuum glass liner with excellent heat retention.
The high impact strong polycarbonate plastic exterior and internal glass liner provides virtually an indestructible thermal system. The sight gauge on front of the dispenser provides a visual indicator of the coffee in server. The brew through lid provides maximum heat retention during brewing and serving. Vacuum insulation keeps coffee fresh and hot for hours. The reinforced pivot handle swings either up or back.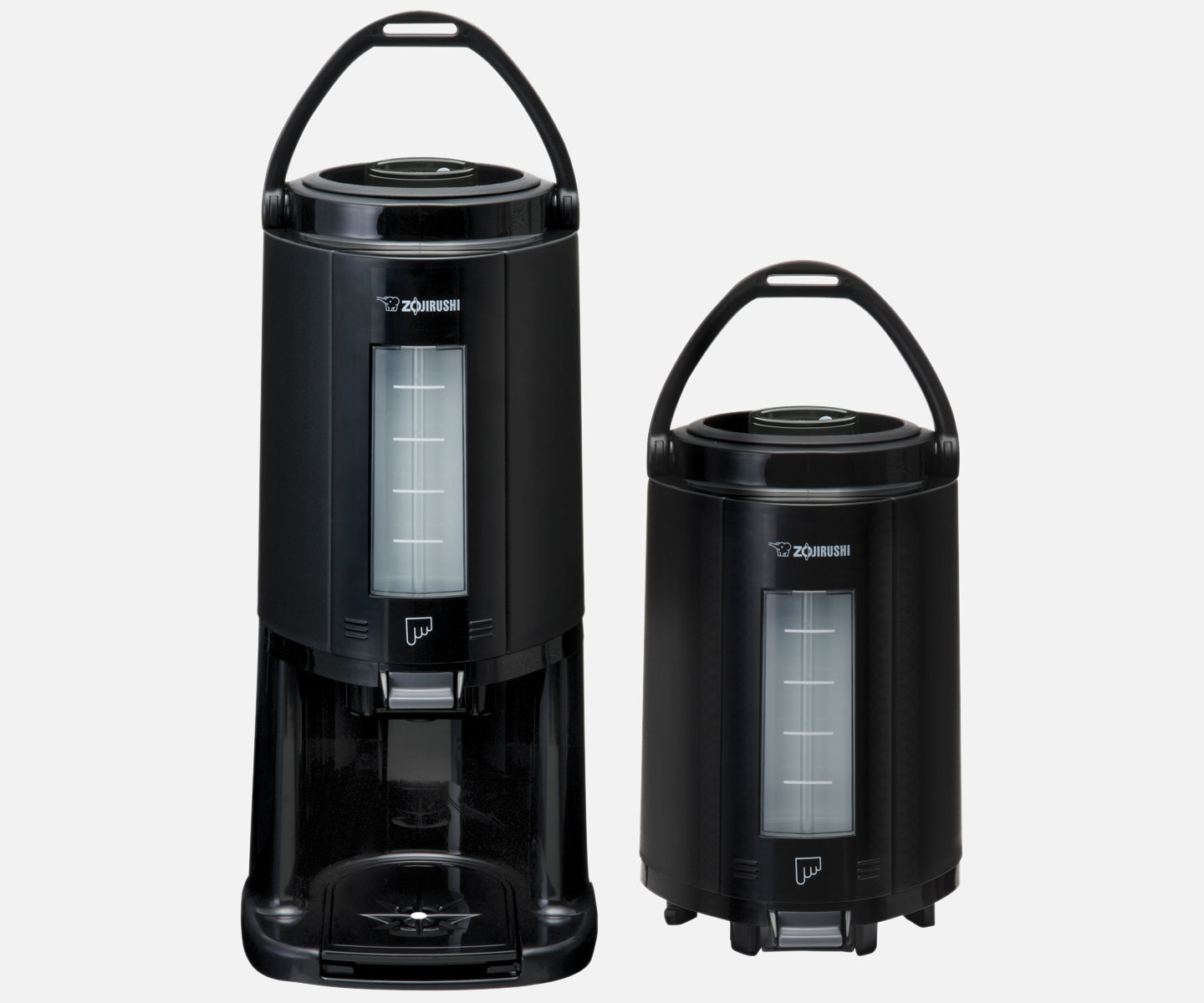 Thermal Gravity Pot®
Beverage Dispenser
AY-AE25/25N